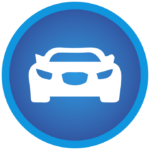 Right Way
Car
Our car insurance has the Best Cover
at the Best Price in Spain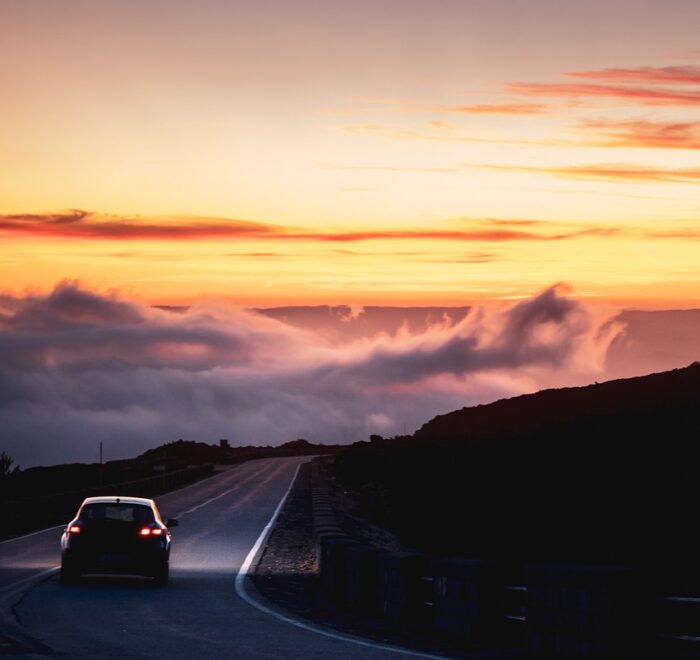 Car Insurance with Right Way Insurance gives you more coverage, more benefits and more services. Our focus is always to provide the Best Coverage at the most Competitive Premium, which is why our Car Insurance Policy automatically includes a number of Extra Benefits and Services not provided by other Insurers.
Advantages of our Car Insurance
Free Hire
Car Service
All Levels of Cover include a Hire Car up to 45 days for Theft or Fire and 35 days in the event of an Accident and even for Breakdown.
30% Added to Book Value on settlement of a Total Loss
If damaged beyond economical repair, by Theft, Fire or Accident and the relevant cover is contracted, settlement of the Total Loss Claim is Book Value plus an extra 30% * (*cars over 4 years old)
Flexibility for other
drivers of your car
You will automatically have cover for any driver 25 years of age and over with at least 2 years valid driving licence. You do not need to name the drivers on your Policy unless they are under 25 or have less than 2 years driving licence
Legal
Protection
Legal Assistance Coverage to take action against those persons who cause Damage to you.
24 hour
Assistance
European Breakdown and Accident Assistance 24 hours a day, 7 days a week from Km 0
Reclamation of
Traffic Fines
You have available a legal service for reclamation of Traffic Fines
Excellent Network
Garages
Access to a Network of Garages with exclusive and personalised services for you, including a Courtesy Car (when available)
Glass Repair
Garages
Access to the Best Glass Repairers in Spain and No Excess to pay.
We have a Car Insurance to suit your needs
Third Party
Only
The most economic level of Coverage as required by Law, but still with many extra services and benefits included.
Fire &
Theft
Third Party including loss or damage by Fire and Theft.
Total
Loss
Third Party Fire & Theft with the added benefit of coverage if your Car is a write-off, beyond economical repair.
Fully Comprehensive
For maximum peace of mind, knowing that your Car is covered for Own Damage. The most complete coverage at the Best price.
A quick look at the different levels of cover
Insure your Car with the Best
Coverage in Spain.
Third Party
Only
Insure your Car with our Third Party Only Policy. In addition to Third Party Liability and Glass Coverage (without Excess), also included are important benefits such as:
24 hour Travel Assistance from Km 0, throughout all of Europe
Hire Car up to 35 days for Accident & Breakdown and up to 45 days for Fire or Theft
Any Driver 25 years of age and over with a minimum 2 years valid licence.
Occupants Cover including Medical Expenses
Legal Assistance Service for the Reclamation of Traffic Fines.
Legal Assistance to make Reclamations against Third Parties who cause Damage to you.
Legal Defence in legal proceedings against you following a Traffic Accident.
Cover for Extraordinary Risks (Consorcio).
Fire &
Theft
More protection and still a great price. In addition to the benefits of Third Party Only, the following are also included:
Theft of the car
Theft Damage to the vehicle
Fire Damage to the car
Meteorological Damage such as Hail, Snow, Flood etc. and No Excess to pay
Damage caused by a Collision with Game or Domestic Animals and No Excess to pay
30% Added to the Book Value of the Car in the event of a Total Loss by Fire or Theft
Total
Loss
Even more protection still. In addition to the benefits of Third Party Fire & Theft, the following are also included:
Coverage if your Car is Damaged beyond Economical Repair i.e. a Write-off (Total Loss)
30% Added to the Book Value on Settlement of a Total Loss (cars over 4 years old)
No Excess to pay in the event of a Total Loss
Fully Comprehensive
If you are looking for the Maximum Protection, this is the Insurance for you. In addition to all the benefits mentioned in the other three levels of cover, this Insurance also includes:
Own Damage to your Vehicle caused by Accident, Impact or Vandalism.
Excess Options from as little as 90€.
CAR INSURANCE Comparison
DISCOVER ALL THE BENEFITS OF CAR INSURANCE WITH RIGHT WAY INSURANCE
Frequently asked questions about Car Insurance
Find the answer to the most common queries:
How do I renew the Policy?
It is not necessary for you to do anything. The Renewal of Car Insurance is automatic and continues each year, unless there is indication to the contrary.
Prior to the Renewal, we will send you notification by e-mail to remind you of the Renewal and advise you of the Renewal Premium.
If you require any change to Coverage, please contact us prior to the Renewal Date and we will be very happy to assist you.
What is the duration of the Car Insurance?
The Insurance Contract is an Annual Insurance Contract. Each year the Contract continues automatically at the Renewal Date.
Is it a Legal Requirement to insure my Car?
Yes it is. All motor vehicles in Spain need to have insurance, in accordance with Spanish Law, for at least the minimum Third Party Liability Cover.
What if I am not using the car, is it still obligatory if I am not driving the car?
Yes, legislation establishes that all vehicles registered for circulation must have an Insurance Policy that covers the Obligatory Third Party Liability, even if the car is not in use or parked.
What additional advantages are there being Insured with Right Way?
We want all our clients to receive the Best Coverage but also the Best Service, a personal service because, for us, it is personal. You will benefit from our 20 plus years of experience providing Insurance Services and Advice here in Spain, assisting our Customers not just in arranging Insurance but also ensuring you receive the assistance you need in the event of a claim on your Insurance.
For entrusting Right Way with all your Insurance requirements in Spain, you will be able to take advantage of our Multi-Policy Discounts that will result in real savings in your overall Insurance Costs here in Spain.
Is the Car Insurance international?
All the Covers of the Car Insurance are automatically extended, without the need to pay any extra premium, to cover events in:
Spain.
The rest of the countries in the European Economic Area and countries that have signed the Multilateral Guarantee Agreement, and Morocco (This includes the UK).
What documents will I need to Insure my Car?
To insure your Car we will require information from you in relation to the Car, the Owner of the Car and the Main Driver of the Car, such as; exact make and model of the Car, year of manufacture, date of birth, date of licence of the Policyholder, Owner and Main Driver as well as their NIE or NIF Number. For this reason we recommend that, you have available the following documentation:
Vehicle Registration Documents of the Car (Permiso de Circulación and Ficha Tecnica or V5 for UK Plates).
Driving Licence.
Your previous Insurance Documents.
Does the price change if I am a good Driver?
Yes it does. We will include in the price No Claims Discounts up to 60% based on your good claims history. This way we ensure that, you are getting the Best Coverage at the Best Price. We will also accept your No Claims History from countries outside of Spain.
Do I get discounts on my Car Insurance if I have other Insurances with Right Way Insurance?
Of course. If you already have, another Car insured with us or maybe your Home or Business for example, you will benefit from special discounts, our MULTI-POLICY DISCOUNTS, in the price of your new Car Insurance. The more policies you have the greater the discounts you will receive.
Do I have to carry an Insurance Certificate (Recibo) in my car?
No, since October 2008 this has not been a legal requirement, as the Traffic Police can check the National Database of Insured Vehicles to see that the car is insured. We do recommend that, if you have it you should keep it in the car to save time and any inconvenience, should the authorities be unable to check in situ.
Remember that you can download your Certificate of Insurance (Recibo) from your Online Banking App when you pay your Premium by Direct Debit.
What isn't Insured?
These are some of the main exclusions:
Driving under the effects of alcohol, drugs, narcotics or psychotropic substances.
Participation in races, wagers or contests
Driving in restricted areas of ports or airport premises
Using the car as an instrument for perpetrating malicious crimes against people or things
Transit through areas not expressly authorised for traffic
How do I request Roadside Assistance?
If you need assistance for an immobilised car due to accident or breakdown, you should contact the dedicated 24-hour, 7 days a week Assistance Service using either of these options:
Free-phone Telephone Number in Spain: 900 101 369
Outside of Spain – Reverse Charges Telephone Number: +34 934 955 125
What Car Insurance would you like?
Types of Car Insurance
Contact our Car Insurance experts
Do need help with Car Insurance?
Can we call you?
Let us have your telephone number and we will contact you.
Give us a call
Monday to Friday from 9:30am to 5pm.
Come and see us
You can visit us and talk face-to-face with one of our Car Insurance experts.