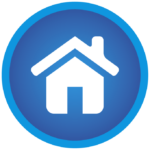 Right Way
Home
Our Home Insurances provide
the Best Cover at the Best Price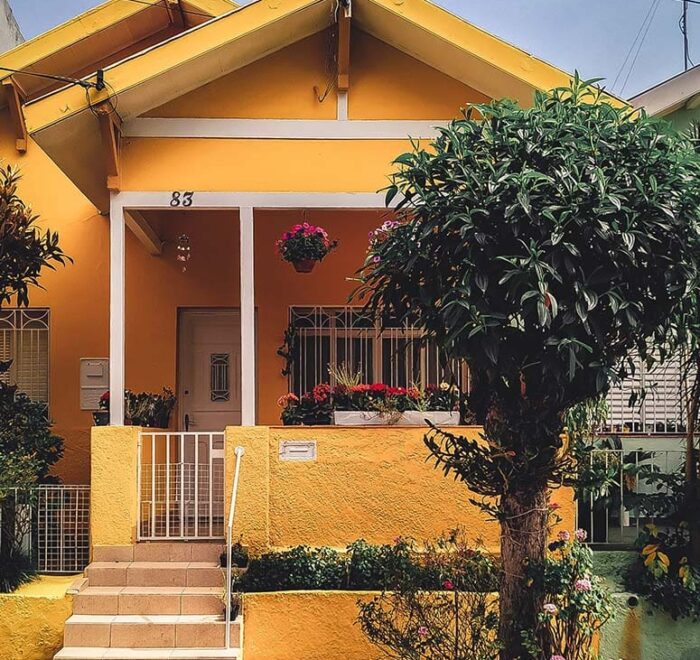 No matter what type of house you have, our Home Insurance will provide you all the benefits:
Advantages of our Home Insurance
24 Hour Emergency Assistance
Our Assistance Service works for you 24 hours, 7 days a week to provide you the best service.
Legal Defence
A team of Lawyers will help you with legal aspects related to a claim at your home, including making reclamations against a Third Party who causes damage to your home.
Domestic Emergencies
We have technicians available that will go to your house for plumbing or electrical emergencies or if you have lost your keys.
DIY Service
Legal Assistance Coverage to take action against those persons who cause Damage to you.
IT Assistance
Telephone, online chat or remote control IT Assistance to help resolve issues for your domestic computers in your insured property.
Packages to choose from to protect your Home
The Best Home Insurance with the Best Cover
Plus Package
Our Standard Package is the minimum we would recommend and it will still
provide you with more Coverage and Benefits.
Premium Package
Get even more Cover and Protection for very little difference in the Premium.
The Best Cover at the Best Price on your Home Insurance
Cover included in the
Right Way Home Insurance
PLUS PACKAGE
An Insurance for your Home with everything that you need to protect it.
Fire, and damage caused by water leaking from pipes.

Theft from interior of the Home.

Accidental Breakage of Fixed Glass, Mirrors, Marble and Glass Ceramic Hobs.

Damage from extraordinary rainfall or wind.

Public Liability as Owner (if Buildings insured) and Personal Liability (if Contents insured).

Aesthetic Restoration of Buildings and Contents in the event of a claim covered by the policy.

Filtration of rain water through roof or walls.

Mugging in the street.

Garden Furniture.

Public Liability as owner of a domestic animal.
PREMIUM PACKAGE
Insure your home with the Best Coverage and all the benefits and advantages in your home insurance policy.
Unblocking of pipework in the home, even when this does not cause damage.

Accidental Breakage of Glass in Solar Panels.

Excess water consumption following a burst pipe claim.

Repair of leaks in pipework, even when this does not cause any damage to your house.

Accidental liquid spills other than water.

Complete building collapse.
OPTIONAL COVERAGE that you can add to your Home Insurance
If you want to you take out the most complete package with all the advantages, there are many options available to you so that you can Tailor Make your Policy to provide the specific Coverage that you need:
"All Risks" Cover Outside the Home (Specified and non-specified items).

Accidental Damage to Contents in the home.

Accidental Damage to Buildings.

Legal Assistance coverage related to the Illegal Occupation of your home.

Public Liability as owner of a potentially dangerous breed of dog.

Landlord protection for property let out on a long-term basis.

Public Liability for personal mobility vehicles.

Repair of Appliances.

Pest Control Service.
Home Insurance Comparison
Consult our Home Insurance comparison table below *
*Coverage and options can vary slightly depending on the use of the property. E.g. permanent residence as opposed to a let out property.
Do you have any doubts or queries regarding Home Insurance?
Answers about Home Insurance
If the house has a Mortgage, do I have to get insurance from the Bank?
It is not obligatory to insure with your Bank just because you have a Mortgage, even though they will tell you that it is.  You are free to choose the Policy that you want for your house.
Insuring your house and its contents is very important and it is important to receive the best advice and assistance from insurance professionals to correctly assess your needs and provide you with the best protection for you and your house.
What coverage does the Repair of Appliances provide?
A qualified technician will attend to the malfunction of white goods or television. Parts are included in the repair up to 300€ and up to 3 hours labour.
What items are considered Valuable Objects or Jewellery?
The following are considered valuable objects:
Jewels and jewellery:

Gold, silver and platinum objects, with or without pearls or set precious stones. As well as costume jewellery with an individual value exceeding 3,000 euros.

Gold, silver or platinum wristwatches and all types of clocks with an individual value exceeding 3,000 euros.

Gold and silver coins.

Pearls and precious or semi-precious stones.

Precious metal ingots.

Objects of special value:

Paintings, silverware, sculptures, artworks, antiques, arms and ivory objects.

Rugs and tapestries whose unit value exceeds 3,000 euros.

Fine furs.

Stamp or coin collections.

Collector's books, incunabula or manuscripts.
Can I insure my house if I let it out for Holiday Lets?
Your house is still your house, whether you use it as your Main Residence, a Holiday Home or Let Out on a long-term basis or Holiday Lets. If you are not there to look after your Home, it is more important that you have the right insurance policy to provide you the protection that you need. At Right Way Insurance, we have specific Coverage provided if the use is Holiday Lets.
What if I have an accident or emergency at the house?
If you have an incident at your home (loss of keys, theft, leaking pipe) do not hesitate to call the dedicated 24-hour emergency telephone line so that you can receive immediate assistance.
24-hour Emergency Assistance Telephone number: 900 556 000
What items are considered to be Contents in Home insurance?
The property located inside the building is contents, if it belongs to the insured. Property belonging to persons other than the insurance policyholder or the insured who do not habitually live with him or her are included, including property owned by tenants if the home is being rented, provided that such property is located inside the home described in the schedule, regardless of the number of owners. Such property is covered on a first-loss basis up to a maximum of 1,500 euros per claim and year. Contents are deemed to be:
Furniture and fixtures

Valuable Objects (jewellery, jewels and objects of special value such as painting, antiques etc.)

Money in Cash
One important thing to remember is that in Spain, the Kitchen (furniture and appliances) is Contents, not Buildings as it is in the UK.
What is considered as Buildings in Home insurance?
Building is understood as follows:
All foundations, load-bearing walls, floors, walls, partition walls, ceilings or roofs, doors, windows, built-in wardrobes, and any glass panes installed in them, awnings and shutters.

Adjoining buildings, such as private garages, parking spaces or storage rooms, even when located outside of the space delimited for the home, constituting an integral part of the building where the home is located or situated in the same plot or on the same terrain as the home, and with construction features similar to those of the main building.

Fixed installations such as water, heating, sanitary, air conditioning, electricity and gas installations, including the connections to general distribution networks, and solar energy, wind energy and telephone installations, provided that they are located on the property on which the home is located.

Elements required to operate the heating, refrigeration, air conditioning and sanitary installations such as boilers, accumulators, radiators and refrigeration and cooling devices, provided that they have been fixed to and are permanently installed in the building.

Services such as stairs, lifts and radio and television receiving antennas.

Fixed decorative or ornamental items attached to the floors, ceilings and/or walls such as paint, wallpaper, fabric, carpet or parquet, etc., that form a part of the home and belong to the insured shall be deemed an integral part of the building at all times.

Any garden areas, fences and earth-retaining walls independent from the building, as well as sports areas, swimming pools and the fixed installations thereof, should they exist, are included.

If the insured is a co-owner, the insurance cover also includes the coefficient that may affect the undivided property in the horizontal partition scheme.

The private garage or car parking spaces belonging to the insured which are located in places other than the insured home or building may be included in the building category, provided that it has been expressly recorded in the policy and that they are located in the same municipality.

Any modifications made to the home in order to make it suitable for use by disabled or handicapped persons are included.
Is my Pet covered within the Home insurance?
Domestic animals (non-dangerous breeds of dogs or cats, birds, caged rodents) are covered under the Public Liability benefit when Contents are insured. If your Pet causes damage to another person (Third Party) you are covered up to the Public Liability limits on your Policy.
Even if your Dog is of a potentially dangerous breed you can extend your Policy to include the Public Liability coverage for a small additional premium.
How do you determine the square metre construction of the house?
To be able to calculate your Home insurance, one piece of information we will need is the square metre construction of the home. You will need to know the size of the House and if you live in a detached or terraced house you will also need to confirm the square metres of other constructed areas such as garages, terraces, outbuildings, swimming pools etc. as these are constructions. If these other areas are within a community of property owners because you live in apartment then we do not need to include these.
What type of homes can I insure?
You can insure all types of apartments, townhouses, terraced houses, villas, semi-detached properties, village houses, garages and storage rooms that form part of the home.
Contact our Home Insurance experts?
Can we call you?
Let us have your telephone number and we will contact you.
Give us a call
Monday to Friday from 9:30am to 5pm.
Come and see us
You can visit us and talk face-to-face with one of our Car Insurance experts.